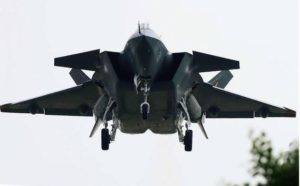 Although overseas media said J-20 stealth fighter is going to be put into mass production in 2016, and the annual output will be 14, but five bottlenecks will limit its mass production:

Economical efficiency and sustainability of J-20 fighter
For jet fighters, capacity is closely related to their economical efficiency, the best example is F-16 fighter, for its sales was over 4500, the opposite example is Dassault-Breguet Rafale, low sales cause high costs and prices. That's why USA makes all efforts to promote sales of F-35 stealth fighter all over the world.
As for J-20 stealth fighter, overseas sales are basically impossible, for it's a fourth generation air control jet fighter, even USA doesn't sell F-22 fighter to other countries, including Israel and Japan.
F-22 fighter's production is much lower than any other main fighters of USA, this is due to American domestic political issues, so production of J-20 stealth fighter should be higher than that of F-22 stealth fighter.
However, based on production experience of F-22 stealth fighter, if the final capacity goal of J-20 is about 24, that would be a good number for economical efficiency and sustainability. The number will also be influenced for international circumstances, if war threats increase, capacity expansion will be inevitable.
Jet engine for J-20 fighter
Judging from the current photos, J-20 stealth fighters are using AL31-F engine from Russia, concrete type unknown.
Russia media has reported that AL31-F-M with better performance is being exported to China, it is still unknown whether 117S engine for the new Su-35 will be used for J-2 or not. The AL31-F engine should be used for J-20 until Xian WS-15 (Taihang) turbofan engine is stable and put into mass production.
Active Phased Array Radar (APAR) for J-20
High performance airborne fire control radar is another key bottleneck for yield of jet fighters.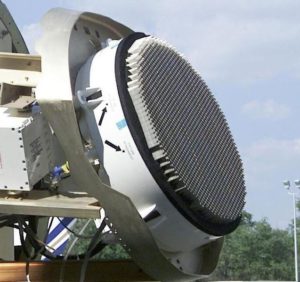 As J-20 stealth fighter is using Active Phased Array Radar (APAR), it needs to install 1800-2000 T/Rs (Transmitter and Receiver). China is making progress in this field, so it should not be a big problem for J-20 fighter.
Titanium alloy frame of J-20 fighter
The big frame for J-20 stealth fighter made by titanium alloy is a big restriction. Take F-15 fighter as an example, two thirds of its parts manufacture time is used for processing titanium alloy.
However, for stealth fighters like F-22 and J-20, costs are not a big problem, and performance is what they emphasize.
F-35 stealth fighter uses aluminium alloy for its frame to save costs, but F-15 and F-22 fighters both use titanium alloy frames.
3D printing of titanium alloy is still not mature, so it is hard to control internal defects of molding parts, and cannot be used for high-performance fighters' frames.
Large composite material parts for J-20 fighter
Sheet metal parts' proportion in the fourth generation jet fighters like F-22 stealth fighter is much lower than the third generation fighters. The delivery period of large composite material parts should be one to two months.
However, fortunately, Chengdu Aircraft Industry Corporation has gained technologies for producing large composite material parts by undertaking parts of Boeing 787-9, and thus brought in a lot of advanced production equipment, craftwork and quality control experiences, which can also be used for J-20 stealth fighter.