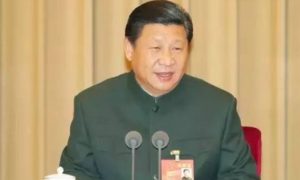 On China's Central Military Commission Reform Work Conference yesterday, Xi vowed to implement military reforms and army strengthening strategies.
According to Xi, China is to make breakthrough in reforms of military leadership system and joint operation commanding system by 2020.
To be specific, the military commission head office system is to be adjusted, and multi-department system of military commission is to be implemented, land force leading agencies are to be established, and troop category leadership system is to be completed. Besides, war zones are to be redivided, and military commission joint combat commanding authority is to be improved.
New military commission discipline inspection commission is also to be established, and discipline inspections are to be assigned to China's military commission units and war zones, to implement dual-leadership of military discipline inspection commission.