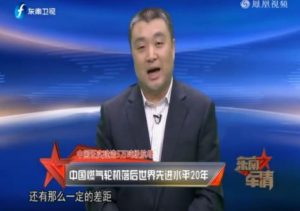 Located in Shanghai, Jiangnan shipyard is known to be one of the biggest shipyard in China, and the second homemade aircraft carrier of China is suspected to be built there.
Recently in a TV interview, Chinese military expert Fang Bing said he had just visited Jiangnan shipyard and got to know that China's technology of gas turbine is about 10 to 20 years behind the world advanced level, such as the one used on Britain's HMS Queen Elizabeth Aircraft Carrier.
Military Prof. Li Li speculated in the same TV program that China will use steam turbines for its homemade aircraft carriers just like for Liaoning Aircraft Carrier.