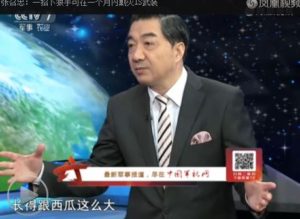 In a recent CCTV television interview, Chinese rear admiral Zhang Zhaozhong said When ISIS was as small as a ping-pong ball about two years ago, U.S. could eliminated it in one month.
But later ISIS became as big as a watermelon, and grew even larger under the attack of U.S., then Russia took actions and beat ISIS back to a ping-pong ball in about two months.
Now U.S. also begins to enhance its attack, if it really beats ISIS heavily together with Britain, France and Germany, the main force of ISIS could be eliminated in one month.