Li Zuocheng, the former commander of Chengdu Military Region, now becomes the commander of newly established army headquarters.
Li Zuocheng was awarded the title of "Combat Hero" as a company commander in 1979, when he got wounded but still led his company to fight with the enemy for 26 days and nights, killed 294 and captured 4.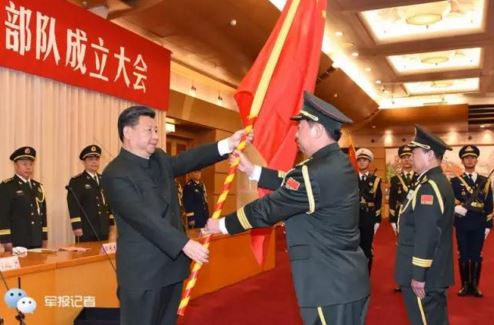 Born in October 1953, Li Zuocheng is of the same age of President Xi and is several months younger. He received an army flag from Xi on December 31st 2015, indicating that he had become the army commander of China.
Li was promoted to general on July 31st 2015 and was promoted to be commander of Chengdu Military Region in July 2013, before that he hadn't been promoted for 12 years.