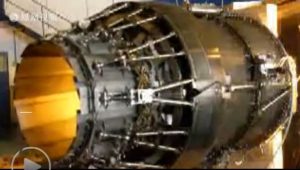 Chinese media ThePaper quoted news from Bloomberg saying that China is to announce that an aircraft engine group corporation is to be founded, to integrate aircraft engine businesses.
It was reported that related aircraft engine company has merged assets of 110 billion RMB and additional 35 billion yuan is to be invested.
China import engines for almost all its civil aircrafts, lagging far behind America, Britain, Russia and France. C919 of China uses LEAP-1C engine developed by French and US joint company, and ARJ21 uses CF34-10A engine from GE.
During China's "Two Sessions" in 2015, the government work report firstly listed aircraft engines and combustion gas turbines as national strategic emerging industries, indicating that major special capital is to be invested. It is forecasted that 100 billion yuan will be put into as special capital, plus supporting social fund, this will reach 300 billion RMB.
The State Council raised "Ten Key Projects" in its "Made in China 2025" plan release in May 2015, listing "aviation and aerospace equipment" as the third one and requiring to develop advanced turboprop engines and turbofan engines.
It is predicted that China's demands for aircraft engines and combustion gas turbines will exceed 2 trillion RMB yuan in the next 20 years.