Recently, some netizens exposed that J-20 was tested for stealth performance in a Northwest "place cannot be described, with photograph showing the testing of the J-20 is among the rapidly advancing steadily. J-20 test network exposure photos were said to be taken at the northwest desert. Another foreign media said the site is near the Hebei Gaobeidian, you can see from the photo J-20 test models.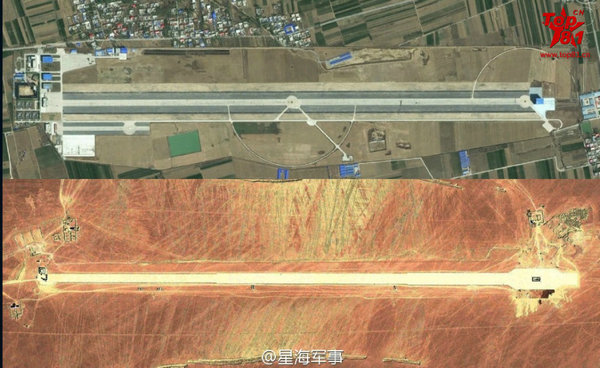 Original J-20 fighter test photo unveiled by netizens
Recently, the exposure on the network a group of suspected hospital in Shaanxi Yanliang flight satellite map, pictures show visible three J-20, 2 J-10 and J-7 fighter aircrafts on a runway. According to reports, Yanliang flight institute is the only one authorized by the State of military and civilian aircraft, aircraft engines, airborne equipment and other aviation products national identification test institutions. The picture shows the side view of J-20.