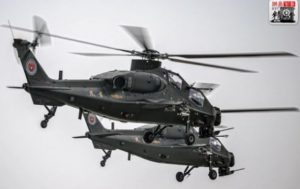 China has begun to develop the new generation of stealth gunship, which is expected to be delivered to China air force around 2020, according to report of China Daily.
Military expert Yin Zhuo said in an interview of CCTV that China has got financial and technical reserves for developing stealth gunships, and as the current helicopters have relatively big noise and serious vibration, the new domestic-made helicopter should reduce the shaking.
Yin Zhuo also said expenses for stealth helicopters are too high for Russia to develop, and USA had abandoned its Comanche helicopter in 2004.