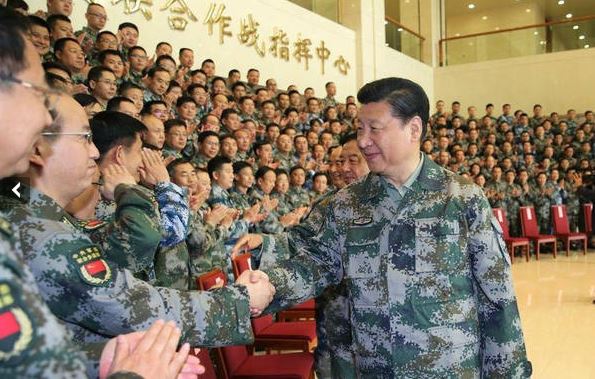 CCTV reported yesterday that China had established its first joint operation command center, and President Xi acts as the commander in chief himself.
Xi said in his speech in the center that the joint command system reform should be followed, joint operation command system should be completed, and joint operation commanding capacity should be formed as soon as possible.
China's joint operation command center is deemed as an important stage achievement of its military reform.
President Xi was invited to Russia's operation command center during his visit to Russia in March 2013, and became the first foreign head visiting the center.
Different from Moscow's generous pictures of its command center, China didn't unveil the screens of its joint operation command center, and even pixelated badges of some personnel in the center.